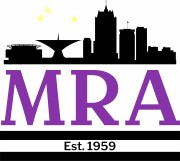 MILWAUKEE RETIREE ASSOCIATION, INC.
COVID-19 Update June 24 2020
The MRA Board of Directors has reluctantly decided to cancel the October membership meeting, due to the ongoing Covid -19 pandemic and resulting health and safety concerns for all our members. We will continue to communicate with you and conduct our business through separate mailings and our late summer newsletter. Please let us know your opinion and any questions you have by leaving us a phone message or communicating with us via email.

News and updates can be accessed on our website at www.milwaukeeretired.org.

The MRA Board wishes you well during these uncertain times. Please stay well and stay safe.

Our email, website and phone service are still here to serve you.
Thank you.
You can call our phone number 414 297 9215 for update information.
Our Contact Information:
Milwaukee Retiree Association, Inc.
PO Box 342055 Milwaukee, WI 53234-2055
Email: info-mra@milwaukeeretired.org