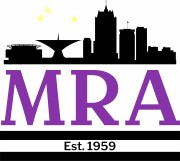 IMPORTANT INSURANCE INFORMATION FROM NATIONAL BENEFIT CONSULTANTS, INC.
MILWAUKEE RETIRED POLICE ASSOCIATION
MILWAUKEE RETIREE ASSOCIATION, INC.
Who We Are.
The MRA has been an active retiree organization since 1959. We represent the thousands of retirees and their spouses receiving a pension from the Employes' Retirement System (ERS) of the City of Milwaukee. Every ERS pensioner/spouse is eligible to join the MRA. Membership includes retired union, non-represented, and management employees.
Who Should Join.
Retirees need a voice and representation to protect their interests and benefits. The MRA gives us a voice at the local level. There is strength in numbers and our large membership means more recognition from the Common Council and policy makers. The MRA does not endorse any political candidates.
What We Do.
Our Association serves as a watchdog for retiree issues, including:
Work with the Pension Board, ERS office, Mayor, and Common Council to ensure adequate funding for our pensions.
Monitor health care insurance benefits.
Attend and testify at Pension Board and Common Council meetings and committee meetings. Monitor legislative issues at the local, State, and Federal levels.
Keep members informed through informational newsletters.
Our Association carries on social activities, such as;

Spring and Fall membership meetings with guest speakers and luncheons.
Providing a forum to express member concerns.
Developing programs and benefits of interest to members.
Our Contact Information:
Milwaukee Retiree Association, Inc.
PO Box 342055 Milwaukee, WI 53234-2055
Email: info-mra@milwaukeeretired.org